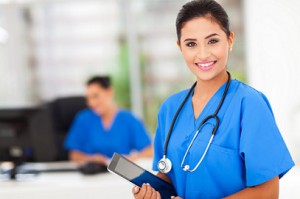 Interested in learning how to become a nurse practitioner through education, training, and certification?  A nurse practitioner is a registered nurse (RN) who has specialized training in a certain area of healthcare. As a result, nurse practitioners are able to perform job duties that would otherwise be reserved for doctors and physicians, such as administering patient exams and making diagnoses. How much does a nurse practitioner make?  According to US News and World Report, the average nurse practitioner salary is around $95,000, which is significantly higher than the average RN salary of around $64,000 annually.
Nurse Practitioner Requirements
Gain Experience as a Registered Nurse
First of all, understand that all nurse practitioners have to start out as registered nurses; therefore, you'll need to begin by obtaining either an associate's or bachelor's degree in the nursing field. From there, it's also recommended that you have some experience working as an RN, as this will come in handy when it comes time to apply for a more specialized degree program. In fact, some schools with advanced degree programs will require candidates to have at least a few years of experience working in the field.
Obtain a Specialized Degree
Once you've got enough experience as a registered nurse, it's time to begin looking into Master's degree programs. Depending on the program and school you're interested in, you may need to have a Bachelor's degree in the field or an Associate's degree; it really depends on what program you're looking to apply for, as some will offer a combined Bachelor's/Master's degree, whereas others will only include a Master's degree. Different schools may also offer different areas of study and nurse practitioner programs.
How Long to Become a Nurse Practitioner?
Generally, completing a Master's degree program to become a nurse practitioner takes anywhere from a year and a half to two years, assuming you're enrolled on a full-time basis.
Get Licensed and Certified
Just as you need to pass an exam and get certified as an RN before you can begin working in the field, the same applies when it comes to how to become a nurse practitioner. Specific license and certification requirements can vary greatly from state to state, but a national exam is always a part of the process. Depending on your area of expertise, you may also need to obtain certification from a professional organization. For instance, if you plan on working as a nurse practitioner in the pediatric field, then you may need to be certified by the Pediatric Nursing Certification Board. From there, you will have done everything you need to begin working as a nurse practitioner.
Working as a nurse practitioner can be a very rewarding career choice, but it will take some time and understanding to get to that point. However, with enough dedication and education from the right nurse practitioner programs, combined with a strong knowledge of how to become a nurse practitioner, you can be on your way to this career and be making a nurse practitioner's salary in no time.
Source:
http://money.usnews.com/careers/best-jobs/nurse-practitioner/salary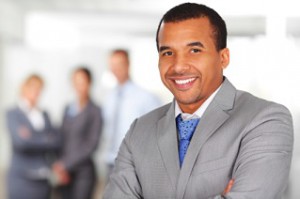 No matter what industry you find yourself in, of course you want to be your best and reach your full potential by learning how to get ahead at work. However, if you currently feel like you're stuck at a dead end in your career or you simply want to move beyond your entry-level position, you might be wondering how to get ahead at work. Fortunately, getting ahead in the workplace is possible in any industry, so long as you follow a few simple rules.
Treat Every Task as Important
No matter what your position, there are times when you're going to get assigned what you consider to be a menial task or a project that's beneath you. Yes, this can be frustrating, but managers and supervisors often assign these tasks to workers they're considering for promotions, just to see how the tasks are handled.
So whether you were asked to clean the bathrooms or type up a transcript of a meeting, take your job seriously and do your best. You never know who will take note.
Offer to Help During Downtime
Another tip to keep in mind when it comes to how to get ahead at work is to never be caught doing nothing. If you're having a slow day, go out of your way to ask your boss or supervisor if there's anything that needs to be done. This will show initiative, a trait that any manager or superior can appreciate and will remember when it comes time to decide on promotions and raises. Plus, keeping busy will help make your day go by faster, so it's really a win-win.
Admit to (and Learn From) Mistakes
Finally, never subscribe to the belief that you're the best at your job and that you can do no wrong. No matter who you are, the fact remains that you're going to make mistakes at your job. The key is being able to own up to them and demonstrate that you've learned from them.
If you make a mistake, no matter how seemingly minor it may be, know when it's necessary to consult with a supervisor and admit what happened. Never lie about a mistake you made; not only does this demonstrate bad character on your part, but it also prevents you from learning and being able to better yourself. As a result, you'll never truly understand how to get ahead in the workplace.
As you can see, there are many rules to keep in mind when it comes to how to get ahead at work, so always take your job seriously, take initiative during downtime and learn from your mistakes, and you'll be well on your way to moving up in no time.
Other Resources
6 Ways To Immediately Get Noticed At Work Without Self-Promotion.  Here are a few other tips on how to advance at work and getting ahead on the job.
Recent Posts
Archives
Subscribe to my feed