Stay at home mum jobs means not having to give up on your career. Today there are all kinds of great  stay at home mum jobs that can be both rewarding and flexible enough to take part in while watching your children. In fact, a 
study
 conducted by Intuit estimates that around 40% of America's workforce will be freelancers by 2020, so why not start working as your own boss now by giving one of these work from home jobs a try?
Pet-Sitting
Are you the type of person who loves animals? If so, then you might want to consider a work-from-home job as a pet sitter. You'd be surprised at just how many people are willing to pay good money to ensure that their beloved pets are well taken care of while they're away. And there are plenty of websites out there (such as 
Rover.com
) that can help hook you up with clients for these  stay at home mom jobs.
Secret Shopping
If dealing with dogs and cats isn't your thing, consider becoming a secret shopper. There are all kinds of businesses out there that will pay "average Joes" to research the service/food quality at a restaurant or report on how a specific product is being displayed at a nearby store.One app you can get for free on your phone that does this is called 
Rewardable
. Basically, you can pick up a "task," follow the steps (such as visiting a local store and taking a picture of the product display), and get paid. And if you're going to be out running errands with your kids anyway, why not give it a try?
Freelance Writing
Looking for
stay at home mum jobs
 that don't require you to leave the house? If so, and if you're a decent writer, then you might consider a job as a freelance content writer. These days, lots of business and individuals alike are constantly looking for talented writers to complete assignments for them. From writing a business press release to creating a "how-to" article on using a product, freelance writers have no shortage of work.Plus, as you get published, you can build your clout and a portfolio, which will open yourself up to even more lucrative assignments and work-from-home jobs related to writing.
Web Design
Do you know how to code a website? If so, this is a skill that could 
really
 come in handy when it comes to making extra money as a stay-at-home mum. Consider creating a profile on a website like 
eLance.com
, which will allow people who need a website created to find you and hire you for the work. If you don't know how to code a website, consider taking a free online HTML course so you can learn the ropes.
Day Care Provider
If you're already at home with your kids during the day anyway, you might consider opening up your doors to care for more children by becoming a day care provider. After all, there are lots of parents who don't have the luxury of staying at home with the children and working  stay at home mum jobs, and these people turn to day care providers for the assistance they need. Understand that you may need to invest a little time and money to obtain a day care license in your state, but once you do, this can be a great way to make a little side income while your children interact and make new friends.
Tutor
Have teaching or tutoring experience? Or maybe you just have an academic subject that you've always been successful in. Either way, you might want to use these skills to become a neighborhood tutor for children of various ages. Depending on your area and level of expertise, you can make a fair amount of additional income with  stay at home mum jobs as a tutor. In fact, you could make a killing by holding "group tutoring sessions," where you charge each student by the hour.If you'd rather do the work online, you can even check out 
Tutor.com
.
Run Somebody's Errands
If you're already going to be heading to the grocery store to do some shopping, how would you feel about picking up a few grocery items for somebody else as a means of making additional income? The website 
TaskRabbit.com
 is perfect for people who want to make some quick cash by running simple errands for people in their local area. The nice thing about these types of  stay at home mum jobs is that, with TaskRabbit, they find all the clients for you and even handle making sure you receive a secure payment. Plus, you can pick up as many or as few jobs as you want.
As you can see, there are plenty of work-from-home jobs available that can help you bring in additional income without sacrificing your time with your children. Be sure to give some or all of these great stay at home mum jobs a try and see what works for you.
More Information on Where to Find More Information on Stay at Home Mum Jobs
Here you will find some of the best stay at home careers for mums. For  more online job posting articles you may perform a Google search by typing such keywords as Legitimate Online Jobs for Mums, Online Jobs Stay Home Mums or Jobs from Home for Mums. You may also find online jobs that are work from home jobs by  performing a  Google Search on Data Entry Jobs at Home.  I am sure you will find these keywords useful as they  will lead you to additional content and opportunities for Stay at Home Mums!  You may also conduct the search by  replacing the word "mums" with "moms"
So where can you find other legitimate online jobs for moms where you can work at home?  Check out these resources:  https://www.rover.com/, http://rewardable.com/, elance.com, http://www.tutor.com/apply, https://www.taskrabbit.com/become-a-tasker .   By utilizing these resources you will find some of the best stay at home mum jobs available.
Other Stay At Home Mom Jobs Resources:
Tips For Finding Work at Home Doing Data Entry Work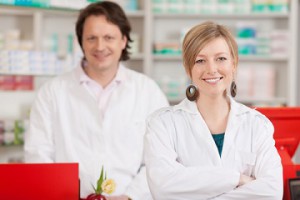 Interested in learning
how to become a pharmacy technician
and answer the question "
How long does it take to become a pharmacy technician
?" If so, and if you're looking for a rewarding and challenging career option that doesn't require several years of schooling, then you've come to the right place. A job as a pharmacy technician can be very fulfilling, and with the average starting
pharmacy technician salary
being more than $30,000, according to
US News & World Report
, you can live a comfortable lifestyle and have plenty of room for advancement in the process.
Enroll in an Educational Program
 First of all, you might be surprised to learn that you don't need to have a degree in higher education to become a pharmacy technician, though it is highly recommended. Many community colleges and even some universities offer associate's degrees or certificate programs that take less than a year to complete, assuming you're enrolled full time. If you are interested in pursuing a more specialized degree in the future, then you'll definitely want to enroll in an educational program. This way, you can learn what you need to know about pharmacy law, ethics, and more.
Get On-the-Job Experience
One of the most important aspects of becoming a pharmacy technician is getting plenty of on-the-job training experience, which you can do by applying for a job as a pharmacy assistant. If you've enrolled in a degree or certificate program, a clinical position may even be assigned for you near your completion of the program, so you don't have to go through the process of searching for a job on your own.
Pass a Certification Exam
Once you've gotten enough on-the-job training, it will be time for you to get certified as a pharmacy technician, which requires that you follow a series of steps. For starters, you'll need to submit to a criminal background check. Assuming that you pass the background check, you'll then have the opportunity to take the official Pharmacy Technician Certification Exam. Once you pass the exam (you can take it more than once, if needed), you'll be certified to work as a pharmacy technician. There's even a chance that the place where you completed your clinical training will be interested in hiring you.
Explore Your Employment Options
When it comes to
how to become a pharmacy technician
, it's important to keep an open mind. This means being willing to apply for jobs at any number of places, including nursing homes, hospitals, community pharmacies, and the like. The more open-minded you are, the better your chances will be of finding a job and earning a decent
pharmacy technician salary
as well.  Pharmacy technician free training is offered at companies such as as Walgreens who offers their own
Walgreens pharmacy technician training
.  CVS also offers their own 
CVS Pharmacy Tech Training Program
.So,
how long does it take to become a pharmacy technician
? In most cases, it's possible to begin working within a year or two. Assuming you follow all the necessary steps regarding
how to become a pharmacy technician
, you'll be on your way to a great career in the near future.
Source:
http://money.usnews.com/careers/best-jobs/pharmacy-technician/salary
Recent Posts
Archives
Subscribe to my feed