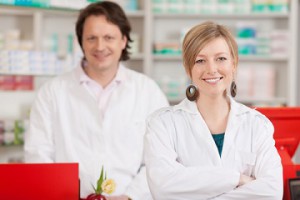 If you have an interest in working in the medical field but don't do well around bodily fluids, you might want to look into
how to become a pharmacist
. Pharmacists play a vital role in the medical field by making sure patients get the medications and prescriptions they need to stay well. Like many other careers in the medical field, however, becoming a pharmacist will take some time and dedication on your part.
Get Your Bachelor's Degree
What are the requirements to become a pharmacist?  The first step to becoming a pharmacist is to get your Bachelor's degree from an accredited institution. You don't necessarily have to have your Bachelor's degree in anything related to pharmacology, but it can be helpful. Typically, as long as your degree is in the sciences, you'll be in good shape to continue onto applying to various
pharmacy schools
. Some schools even offer a pre-pharmacy program that can prepare you for your later years of formal education, so this might be worth looking into.
Pursue a Pharm.D Degree
Once you have your Bachelor's degree, it's time to apply to pharmacy schools for your Doctor of Pharmacy degree (Pharm.D). In order to be admitted into a program and continue in terms of how to become a pharmacist, many schools these days will also have you take and pass the Pharmacy College Admission Test (PCAT).  How long is pharmacy school?  Typically, getting your Pharm.D takes about four years in addition to however long it takes you to complete your Bachelor's degree. For most people, this equates to a grand total of eight or nine years of college.
Obtain Your License
Once you have your Pharm.D degree, the last step is to obtain your pharmacy license. If you plan on practicing in the Unites States, then you will need to take and pass the North American Pharmacist Licensure Examination (NAPLEX). Depending on the state in which you live or plan on practicing in, however, the regulations may be different, so you will want to check with your state to be sure before you take any exams or apply for your license.
Pharmacist Salary
After all your hard work of spending eight or more years in school and taking lots of exams, you will have your license and will be able to practice as a pharmacist. From there, you will need to begin applying for job openings in the field.   So, how much do pharmacists make?  On the bright side, pharmacists tend to make a pretty decent salary for all their hard work, with the average pharmacist salary being around $116,000 annually.
This post has covered pretty much everything you need to know about how to become a pharmacist, so good luck with pursuing your career in the field!
http://money.usnews.com/careers/best-jobs/pharmacist/salary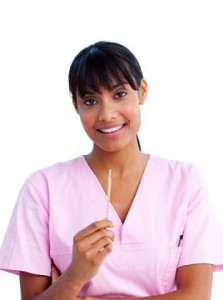 For those looking for a career path that's very secure and only expected to grow in demand in future years, then it's worth at least looking into the
registered nurse job description
to see if it's something that suits you.  What do registered nurses do and what are the registered nurse education requirements?  Generally, registered nurses must complete a minimum of four years of formal education and training; these nurses are responsible for caring for patients in a variety of environments. If you like working with people, enjoy helping others, and aren't squeamish around bodily fluid, then you'll want to learn more about the possibility of becoming a registered nurse.  This article will address the RN Job description and salary.
Daily Job Duties
What is a registered nurse?  On any given day, the duties responsibilities registered nurse can vary greatly. Typically, however, some daily tasks of a registered nurse will include monitoring patients' vitals in addition to their overall behavior. They will also work with other healthcare professionals, such as physicians and doctors, to ensure that patients are given the highest level of care during their stay. Nurses may also take part in helping come up with a treatment plan for each patient, administering medications and treatments, serving meals, and making sure patients are comfortable in general. Other duties responsibilities registered nurse may also be assigned based on the specific environment in which a nurse is working.
Work Environment
Pretty much all medical facilities need to have experienced nurses on-site at all times, so if you're interested in the registered nurse job description, the good news is that you can find your niche and work in an area of medicine that interests you. For example, if you enjoy working with children, then you might consider becoming a registered nurse in pediatrics.
If you decide to pursue a career as a registered nurse, however, you should be aware of the fact that nurses often must work long hours and spend a lot of time on their feet. This is something that isn't for everybody, so it's good to be aware of ahead of time.
Salary Information
Understandably, you may also want to know more about the average registered nurse salary before you make a decision about pursuing this as a career option. Generally, a registered nurse salary is about $66,000 per year, though it's not uncommon for experienced and seasoned registered nurses to make closer to $100,000 annually. Ultimately, it depends on where you work and how much experience you have in the field.
Hopefully, this registered nurse job description has given you a better idea of what to expect from a career as a registered nurse and, as a result, you'll be able to make a more informed decision regarding whether or not this is the right career path for you.
Additional Resources:
Examples of Nursing Job Descriptions
http://money.usnews.com/careers/best-jobs/registered-nurse/salary
Recent Posts
Archives
Subscribe to my feed