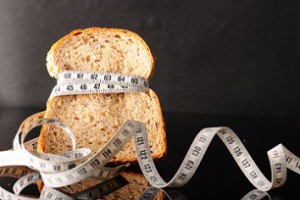 If you'd enjoy a career helping others lead a healthier lifestyle, you may want to look into how to become a dietitian. Generally, people who succeed as dietitians enjoy working with other people and love to see others achieve their goals. They also tend to be health conscious and care about what they put into their bodies. If this sounds like it's right up your alley, then it may be worth exploring how to become a registered dietitian.
What Does a Dietitian Do?
You'll want to have a solid understanding of what a dietitian does, and what the job entails before you even worry about how to become a dietitian. Specifically, registered dietitians are experts on nutrition and typically work one-on-one with people who want to lose weight or simply make healthier life choices. A dietitian may assist a client in developing meal plans, providing accountability, and even helping to educate clients on nutrition so they can make better decisions.
How Much Does a Dietitian Make?
According to US Money, the average salary for a registered dietitian is $55,920, though the top 10 percent of earners in this field brought in closer to $80,000 per year. If you're wondering "how much does a dietitian make?" it's important to realize that this can vary depending on the level of experience a dietitian has, in addition to where he or she is practicing. Still, even at the entry level, you can make a decent salary as a dietitian.
What Does it Take to Become a Dietitian?
Now that you have a better idea about how much a dietitian makes, you may be wondering, "how long does it take to become a dietitian?" and how to become a dietitian. Well, this can vary depending on how many courses you can fit into your schedule each semester. For a full-time student enrolled in an undergraduate Nutrition and Dietetics program, you'll probably need to be in school for about four years before completing your degree. If you decide to pursue a master's degree (which is not required to practice but is encouraged), you'll likely be in school for an additional two years.
Once you've completed formal schooling, the next step in the path of how to become a dietitian is to take your registration exam. You will need to pass the exam in order to become officially registered, at which point you'll be eligible to begin practicing. You may choose to take on your own clients or look for a place that's hiring dietitians.
Something important to take note of before pursuing this career is to learn the difference between how to become a nutritionist verses how to become a dietitian. Nutritionist and Dietitians are both skilled experts in food and nutrition.   Both professionals are considered to be healthcare professionals, but be careful not to use the titles interchangeably.  All nutritionists are not dietitians, but dietitians are nutritionist.  This can get a little confusing for students entering into the healthcare field whether it be pursing a career as a nutritionist or a dietitian.  For more information review the article What's the Difference Between a Dietitian and a Nutritionist.
Now that you have a better idea of what it takes to become a registered dietitian and answers to the question of "how long does it take to become a dietitian?", you may want to consider exploring accredited Dietitian degree options. From there, you can put your knowledge of how to become a dietitian to use.
Resources:
Dietician Degree Online – A BS degree also consists of a supervised practicum experience….
Accredited  Dietician Degree Programs
Source:
http://money.usnews.com/careers/best-jobs/dietitian-and-nutritionist/salary
http://nutrition.about.com/od/diet/f/Whats-The-Difference-Between-A-Dietitian-And-A-Nutritionist.htm