If you're interested in getting into the medical field but don't want to go through several years of schooling, then a career as a home health aide may be right for you.  Specifically, a home health aide travels directly to patients (often senior citizens) to provide the general assistance they need. Job duties can include anything from basic housekeeping, bathing and dressing, toileting, observing the patient's health, meal preparation, and helping them take better care of themselves overall.
Why Become a Home Health Aide?
There are many reasons as to why you may want to consider becoming a home health aid. Many who work in this field enjoy the personal interaction they get to have with patients on a daily basis; they enjoy visiting patients in their own home and making sure they're doing well, taking care of themselves, and completing the housework they need done. Typically, the types of people who would do well as a home health aide are those who enjoy helping others and those who don't mind working independently (though you will still be under supervision by a health aide manager or supervisor).
Some people considering this career find themselves trying to decide between this option and that of going into nursing. While there's no universal answer for the question of which option is better (becoming a HHA or CNA), it is worth noting that many people choose to become an HHA due to the fact that it takes less time. However, salaries for CNAs tend to be higher than HHAs, with the typical salary of an HHA being just under $20,000 per year, and the top 10% making around $30,000 per year, according to an InnerBody.com careers page. Of course, salary specifics can vary based on your level of experience and where you work.
What is Home Health Aide Training?
It's worth noting that there are no formal education requirements for becoming a home health aide. Most who work in this field have a high school diploma or equivalent degree (such as a GED). In most states, home health aides are required to be at least 18 years of age before they can take their certification exams and begin working in the field.
Even though there are no formal education requirements to become an HAA, there are some prep. schools that offer classes and programs for those interested in this type of career. It may be worth looking into enrolling in one of these programs, as doing so can be a great way to enjoy more exposure to different aspects of the job and to gain experience before sending out resumes and interviewing for actual jobs in the field. Not to mention, most employers are more likely to choose a health aide who has gone through specific education and training than somebody who has not, which can make all the difference—especially in today's competitive healthcare market.
Some states do require formal training for those who want to work as HHAs. The training itself is usually conducting by a Registered Nurse (RN) and will involve a number of scenarios, training modules, and demonstrations. In most states, you need anywhere from 75-125 hours of hands-on training to reach this point.Once the RN has determined that you're fit for working in the field, you may also need to pass a licensure or certification exam (again, this will depend on the state in which you live).
Home Health Aide Agencies verses Private Employment?
As a home health aide, you may choose to work in private home health aide jobs or you may choose to work thru home health aide agencies.  As a private aid you most likely will not have the advantage of having benefits that a company has to offer.  You will also be responsible for paying your own payroll taxes. Should you choose to work for a health aide agency, this will all be taken care of for you and  you will also have the advantage of being offered benefits.  For your own protection, it is important to have coverage thru a workman's compensation policy.  It is usually more cost effective to obtain this coverage thru an agency. Additionally, you may be offered health and dental coverage, sick and vacation days.  Every agency is different so it is advisable to check  the benefits each agency offers.  Another positive to working for an agency is that most home health  aide agencies  are usually looking for qualified candidates and are always hiring.
How Much Are Home Health Aide Classes?
Whether you live in a state where a formal education is preferred or you simply want to have the upper hand on other job applicants, the fact remains that you may be wondering what to expect in terms of cost. Well, the cost of HHA courses can vary greatly from school to school and will also change based on where you live and how many hours the course covers. In most cases, a standard training course open for enrollment will provide you with at least 75 training hours (which is required by most states) and will cost around $500 when all is said and done. This will include course fees, registration fees, tuition, and any necessary supplies that you may need to the complete the course/training.
Some course may also include the cost to take your license sure or certification test. If so, then you can expect the cost for the class to be a little higher. Fortunately, if you're unsure as to whether or not you can afford home health aide training and education, the good news is that there are some great financing options available through most schools that will help make it more affordable for you.
If you're the type of person who enjoys helping others and would like to incorporate some travel into your daily work as well, then this could be the right career choice for you. Overall, working as a home health aide can be an extremely rewarding experience, with no two work days being exactly the same.
Sources:
https://www.innerbody.com/careers-in-health/how-to-become-a-home-health-aide.html
http://nursingunlimited.com/home-health-aide-75-hour-course/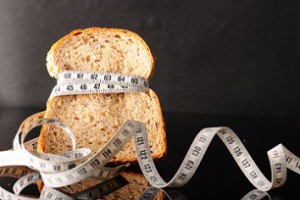 If you'd enjoy a career helping others lead a healthier lifestyle, you may want to look into how to become a dietitian. Generally, people who succeed as dietitians enjoy working with other people and love to see others achieve their goals. They also tend to be health conscious and care about what they put into their bodies. If this sounds like it's right up your alley, then it may be worth exploring how to become a registered dietitian.
What Does a Dietitian Do?
You'll want to have a solid understanding of what a dietitian does, and what the job entails before you even worry about how to become a dietitian. Specifically, registered dietitians are experts on nutrition and typically work one-on-one with people who want to lose weight or simply make healthier life choices. A dietitian may assist a client in developing meal plans, providing accountability, and even helping to educate clients on nutrition so they can make better decisions.
How Much Does a Dietitian Make?
According to US Money, the average salary for a registered dietitian is $55,920, though the top 10 percent of earners in this field brought in closer to $80,000 per year. If you're wondering "how much does a dietitian make?" it's important to realize that this can vary depending on the level of experience a dietitian has, in addition to where he or she is practicing. Still, even at the entry level, you can make a decent salary as a dietitian.
What Does it Take to Become a Dietitian?
Now that you have a better idea about how much a dietitian makes, you may be wondering, "how long does it take to become a dietitian?" and how to become a dietitian. Well, this can vary depending on how many courses you can fit into your schedule each semester. For a full-time student enrolled in an undergraduate Nutrition and Dietetics program, you'll probably need to be in school for about four years before completing your degree. If you decide to pursue a master's degree (which is not required to practice but is encouraged), you'll likely be in school for an additional two years.
Once you've completed formal schooling, the next step in the path of how to become a dietitian is to take your registration exam. You will need to pass the exam in order to become officially registered, at which point you'll be eligible to begin practicing. You may choose to take on your own clients or look for a place that's hiring dietitians.
Something important to take note of before pursuing this career is to learn the difference between how to become a nutritionist verses how to become a dietitian. Nutritionist and Dietitians are both skilled experts in food and nutrition.   Both professionals are considered to be healthcare professionals, but be careful not to use the titles interchangeably.  All nutritionists are not dietitians, but dietitians are nutritionist.  This can get a little confusing for students entering into the healthcare field whether it be pursing a career as a nutritionist or a dietitian.  For more information review the article What's the Difference Between a Dietitian and a Nutritionist.
Now that you have a better idea of what it takes to become a registered dietitian and answers to the question of "how long does it take to become a dietitian?", you may want to consider exploring accredited Dietitian degree options. From there, you can put your knowledge of how to become a dietitian to use.
Resources:
Dietician Degree Online – A BS degree also consists of a supervised practicum experience….
Accredited  Dietician Degree Programs
Source:
http://money.usnews.com/careers/best-jobs/dietitian-and-nutritionist/salary
http://nutrition.about.com/od/diet/f/Whats-The-Difference-Between-A-Dietitian-And-A-Nutritionist.htm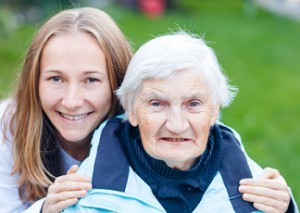 If you enjoy helping others and are looking for a rewarding career to explore, then you might be perfect for one of the many open
caregiver jobs
available. As a caregiver, you'll have the opportunity to help people in need with their day-to-day activities, assisting them in living an enjoyable and healthy life. If this sounds like a career for you, then you'll want to make sure you know what steps to take in order to become a licensed caregiver in your state.
What Does a Caregiver Do?  Start by understanding exactly what your job responsibilities will be as a caregiver. By being aware of the typical caregiver job description, you'll have a better idea of what to expect when you begin working in the field. The average caregiver job description involves working with the physically or mentally disabled, elderly, or injured with everyday activities, including:
taking medications
hygiene and bathroom needs
feeding and grooming
basic housework
As a caregiver, you'll have the opportunity to develop a close relationship with the people you care for, which many in caregiver jobs find to be rewarding.
Education Required
What education is required to become a caregiver?  If you're interested in working in caregiver jobs, you'll need to start by having a high school diploma or equivalent (GED). While some caregiver agencies used to hire those without diplomas, this is becoming less and less common these days.
From there, you'll also be required to have some basic training, including emergency response certification (such as knowing CPR). Depending on the state in which you live, there may be further educational requirements, such as completion of a vocational school program as well.
Skills and Requirements
Wondering what skills and requirements are needed to work as a caregiver?  In addition to the basic training and education requirements, most caregiver agencies will also need you to have some important skills before you can begin working in caregiver jobs. For example, you'll need to have excellent interpersonal skills, as a large part of most caregiver jobs will involve working one-on-one with others. Because you'll also be responsible for keeping your clients on a schedule, you must also have great time-management skills to ensure medications are taken on time and that your clients are otherwise kept on their schedules as needed. You'll also need some basic strength, as your job may involve assisting clients into the bath tub, bed, or in and out of vehicles.
Overall, working as a caregiver is a great option for those who want to help others, but don't necessarily want to spend years in school to become a nurse or other healthcare aide. By obtaining the necessary training and education, you could be eligible for many of the caregiver jobs that are currently available.
More Information for Caregivers for Seniors:
Private in Home Caregivers –  Different scenarios are presented and information is given on what actions to take. Here you will find information on where to start if you are looking for private in home caregivers.
Elderly Looking for Caregiver – How to choose a home care agency
Agencies for Caregivers – Different scenarios are presented that explain what an agency offers verses private pay home health workers.
Caregivers for Seniors – Everything you need to know about caregivers for seniors
Recent Posts
Archives
Subscribe to my feed