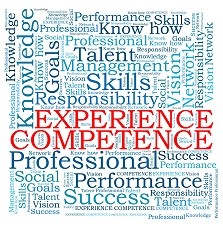 The key to landing a job lies in possessing the skills and qualities employers want in an employee who works for their company. While every employer's checklist of must-have qualities and skills will vary, some traits are on every employer's list.
Whether looking for a labor-intensive job or an office job, the following are some of the most commonly sought after skills and qualities employers look for when hiring new employees.
Skills – Problem-Solving
Employers generally value someone who can "think on their toes." Problem-solving skills allow individuals to think outside of the box when faced with difficult situations that arise in the workplace. This ability allows employees to solve problems and keep production/work flowing smoothly throughout the day.
Qualities – Adaptability/Flexibility
The ability to adapt quickly to new situations and positions within a company is a great quality to possess when looking for employment. Employers want someone who can practically do it all, if asked. The ability to adapt quickly to a new position or job requirement allows job applicants to appear to 'do it all', even though they may have little – or no – experience with a specific task or assignment. This quality keeps work flowing and increases productivity, which employers like to see.
Skills – Leadership Skills Qualities
Great leadership skills are almost always looked for in potential employees. Individuals who possess a variety of leadership skills often inspire and encourage other employees to do their best. When all employees are working at their best, employers know that they are giving their clients and customers their best.
Workplaces that thrive on a teamwork environment are also looking for individuals with leadership skills qualities. Employers know that these people can create a structured work environment by being able to delegate tasks, work independently or create teams to work on projects. Possessing the qualities of leadership skills may be just the skill that could help land you the job.
Qualities – Professionalism/Great Work Ethic
When looking for skills and qualities in a potential employee, employers often look for professionalism and/or a great — and proven — work ethic. These highly regarded personal qualities are ideal in potential employees for a number of reasons.
First, job applicants who possess these skills and qualities tend to create a better, more positive work environment. A positive work environment often leads to quicker turnaround times, better quality products, and an overall better vibe that encourages other employees to come to work on a daily basis.
Another reason professionalism and good work ethic is sought after in employees is that it shows that an individual will be willing to stick through anything. Many companies and employers regularly face challenges that can make an employee's job difficult. Individuals who are professional and have a good work ethic often are willing to stick through the tough times and are prepared to meet any challenge that is thrown at them.
Searching for a job can be difficult, but if you possess the most desired skills and qualities you may just catch the eye of employers. After all, these skills and qualities are highly sought after by employers from all different types of industries.