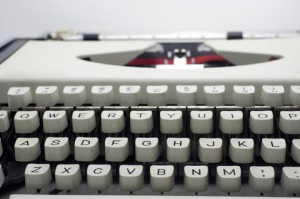 With the increasing number of publications out there these days (especially online), there's a large demand for editors, so those who have an interest in this type of position may find themselves wondering
how to become an editor
, in addition to questions like, "what is an editor's salary?" While typical salaries can vary from state to state and position to position, the average editor can expect to make around
$50,000 per year
, according to
Forbes.
However, you can't typically become an editor overnight; there are some steps you'll want to follow for the best success.
What is an Editor – Book Editor Job Description 
An editor works to perfect articles by proofreading, and correcting written material.   Editors can work in many different areas such as magazines, advertising, and for newspapers. If your interested in reading more on what is an editor,
click here
.
Decide on an Area of Expertise
Interested in how to become and editor?  First of all, understand that there are many different types of editors out there, and the question of "what is an editors salary?" can vary based on which specific position you find yourself in. You'll need to decide on a specific career path that's right for you. Some examples of common editor positions include:
sports editors
copy editors
legal editor
technical/publishing editor
You don't need to be 100% set on one type of editing, but having an idea of where your interests lie can help.
Obtain a Degree and Gain Experience
What are the requirements to be an editor?  While you may not need a college degree in all situations in terms of how to become an editor, it certainly helps. A degree in English, Communications, Journalism, or a related field can provide you with the education and experience needed to be successful as an editor down the road. A Bachelor's degree or even a Master's is a great stepping stone. However, you'll also want to gain some real-world experience in the field as much as possible while in college.
A good way to do this is to write for your school paper, serve as an editor for a magazine, or even complete some freelance editing here and there. This will get you on the right path in terms of how to become an editor
Land a Job or Work as a Freelancer
Once you have your degree, it's time to put yourself out there in the last step of how to become an editor. If you want to go into publishing, for example, you might be wondering how to become an editor for a publishing company and "what is an editors salary?" in such a position. Generally, when it comes to how to become an editor for a publishing company, you need to start as a proofreader. From there, you can work your way up to an editor. In other industries, however, your degree and previous experience could be enough for you to land an editing job off-the-bat.
If you can't find immediate work, you can always explore editing on a freelance basis. This can be a great way to gain experience and earn money while working from home as an editor. From there, you can network and expand your horizons.
Book Editor Jobs At Home
Are you interested in pursuing a career or picking up some extra editing work and want to know more about how to get freelance editing jobs?  Check out this freelance job site where you can  work from home, and pursue book editing and other freelance job opportunities on Upwork.com. Here you'll find many jobs that offer a variety of editing jobs from book editing, to video editors, voiceover editing and more.
Now that you have a better idea of how to become an editor and what is an editors salary, you can make a better decision regarding whether or not this is the right career for you.
Additional Resources:
http://www.forbes.com/sites/booked/2011/08/18/the-lives-and-salaries-of-magazine-and-book-editors-4/
http://freelancewrite.about.com/od/glossary/g/editordef.htm
If you have a passion for helping people overcome trials and tribulations in their lives, then you could make for an excellent social worker and may even be wondering
how to become a social worker
. So, what does a social worker do?  Generally, social workers assist people in getting back on their feet after a particular hardship or multiple hardships in their lives. As a social worker, you can choose to work with adults, children, veterans, or just about any demographic you're passionate about helping, making it a very rewarding career option for those who have plenty of ambition and thick skin.
Requirements to Become a Social Worker
Obtain a Bachelor's Degree
Wondering what the education requirements for a social worker are and what degree does a social worker need?  The first step towards becoming a social worker is to obtain a Bachelor's degree in the field. Many colleges and four-year universities these days have social work programs due to the high projected growth of the field. However, you'll want to be sure to do your research thoroughly and find a college that is known for having an excellent social work program. During your time in your social work program, you may also have the opportunity to complete internships, which will provide you with experience you'll need to be successful in terms of how to become a social worker later on.
Consider a Master's Degree
Will a Master's Degree help you become a social worker?  Technically, you only need a Bachelor's degree in social work to pursue your certification in the field. However, social work is one of those fields where it really does help to have a Master's degree as well. In terms of how long does it take to become a social worker, your Master's degree usually takes an extra year or two, but also allows you spend time studying the specific aspects of social work that are most interesting and appealing to you. Furthermore, during your Master's program, you can gain even more exposure that will come in handy when you're working in the field.
Become a Licensed Social Worker
Once you've completed your schooling to become a social worker, you'll need to get your license. There are four levels of certification based on your schooling and experience, but either way, you'll need to pass a thorough exam that tests your knowledge of the field. Specific requirements for licensing also vary from state to state, so be sure to do your research. Once you have your license, you can begin practicing and earning a living as a social worker. How much does a social worker make? The average social worker salary is about $46,000 per year.
Now that you understand how long does it take to become a social worker and how to become a social worker, you can begin working towards landing your dream career!
Resources:
What does a clinical social worker do? 
http://money.usnews.com/careers/best-jobs/child-and-family-social-worker/salary
Recent Posts
Archives
Subscribe to my feed