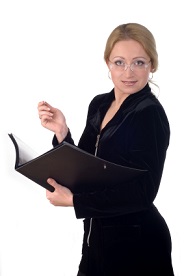 If you are between jobs or are just looking for additional work to fill a gap, temporary employment agencies are a great place to check out. These agencies provide several great benefits to job seekers, and their services are offered at no cost to you. Temp agencies pay their bills by charging employers a small fee, so they can offer their services to job seekers free of charge. There are many benefits of working for temp agencies.
Benefits of Temporary Employment Agencies
* Temporary Jobs: Temporary jobs offer several benefits to workers. You get a feel for a particular type of job or a business, and can determine if it's something you want to do on a long-term basis. You aren't locked into a job that you can't stand. If you like a change of scenery once in a while, temporary jobs also offer this. Many temporary jobs can last from one day to a week, while others can last several weeks to several months, depending upon the needs of the employer.
* Permanent Jobs: Many employers use temporary employment agencies as a way to screen employees before hiring them. These jobs are called temp-to-perm jobs, meaning that the employer keeps you on the payroll as a temporary employee for a certain amount of time. If they enjoy your work, they can hire you permanently after you've been there a while. Most temp agencies require that you work as a temp employee for a set number of weeks before an employer can hire you on a permanent basis.
* Insurance Benefits: Many temporary employment agencies offer insurance benefits for employees and even family members, as long as the temporary employee works a specified number of hours within a specified number of months and maintains employment with the agency past that time. This insurance usually carries a low cost and encompasses health, dental and vision benefits. Each employment agency is different, so if insurance benefits are important to you, check this out before committing to one agency.
* Additional Services for Job Seekers:  Temporary employment agencies offer other benefits for job seekers, such as resume help and assistance in finding jobs. Each agency offers different services, so check  out temporary employment agencies thoroughly before selecting one to work with you.
Additional Information
More information can be found by performing a search under the topics listed below: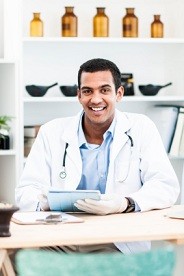 According to the Bureau of Labor Statistics, hospital jobs are some of the best-paying careers in the nation, and the number of hospital jobs is increasing. Many people think that surgeons are the only high-paying hospital jobs, but this isn't true. While surgeons are the highest-paid professionals in the United States, averaging around $190,000 per year, other hospital jobs pay very well. Rounding out the top five list of highest-paying jobs in America are anesthesiologists, obstetricians and gynecologists, internists and pediatricians. Anesthesiologists earn around $185,000 per year on average. OB/GYNs average about $181,000 per year. General internists average around $160,000 per year and pediatricians average about $143,000 per year. In addition, CNN Money conducted a survey that found that Hospital Administrators and other medical personnel have some of the best-paying careers with the best benefits.
These aren't the only health care jobs that are available, however. Nurses and support personnel jobs are also becoming more widely available as the need for healthcare increases. The Bureau of Labor Statistics predicts that healthcare jobs will continue to become more in-demand in the next few years. In 2011, there were over 153,450 Licensed Practical Nurses and Licensed Vocational Nurses employed in the United States. Around 98,750 laboratory technicians were employed in this country, and over 410,690 aides and support personnel jobs existed in the healthcare field. Registered nurses made up the bulk of hospital jobs – over 1,642,900 RNs were employed in this country in 2011.  For more information on hospital jobs including hospital administration jobs visit the Occupational Outlook Handbook.
If you are looking for Hospital Jobs, the best place to start your search is with an employment agency. Many hospitals have stopped doing their own hiring and let another job placement agency do it for them. The best way to get this information is to go through a job-finding service, such as GoGetterCareers.com. We can not only help you find the latest and most updated list of hospital jobs, but we offer Hospital Jobs Descriptions information and statistics on jobs in a wide variety of fields to help you make the most of your career and reach your goals.  Search our jobs database and find Hospital jobs in Boston and across the United States.
In addition to helping you find the right hospital jobs, we can help you market yourself to prospective employers so you stand out from the job-seeking crowd. We offer resume assistance and tips that include resume writing services to help you showcase your education and experience. We also offer assistance to help you improve your interview skills. It's free to register for an account, and the site is very user-friendly. Just upload your resume to our online template and begin searching for the job that fits your needs. You can also sign up for job alerts so you don't miss the chance to apply for a great position opening.  Gook luck in your search for hospital jobs!
Recent Posts
Archives
Subscribe to my feed